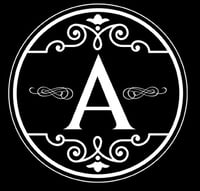 https://medium.com/authority-magazine/curtis-sasaki-of-lg-nova-five-things-i-wish-someone-told-me-when-i-first-launched-my-business-or-b0362fb58c38

Be 1000% passionate about what you are about to do. But be ready to pivot: You must not only find a project you are excited about, but also trust your executives to have your back. While working on Java, I proposed integrating Java into consumer devices (phones, game machines, infotainment systems) when the company was focused on enterprise. Luckily, the CEO provided air cover and space to get things moving, which ended up being critical to its success. Today, the effort led to deployment in billions of devices globally.
T
aking the risk to start a company is a feat few are fully equipped for. Any business owner knows that the first few years in business are anything but glamorous. Building a successful business takes time, lessons learned, and most importantly, enormous growth as a business owner. What works and what doesn't when one starts a new business? What are the valuable lessons learned from the "University of Adversity"? As part of this interview series, I had the pleasure of interviewing Curtis Sasaki.
Curtis Sasaki has over 30 years in Silicon Valley and is currently Senior Advisor to LG NOVA as well as several startups developing hardware, software and services. He was most recently at Samsung Electronics as VP of Ecosystems, Marketing and Communications, General Manager of IoT, and SVP of Media Solutions Center of America where he was responsible for partnerships, developer programs, and development of innovative new services. Prior to Samsung, Curtis held executive positions at RIM, Sun Microsystems where he was responsible for Java in consumer devices, managing Sun's thin client solutions, and data centers.
Thank you so much for joining us in this interview series! Can you tell us a story about what brought you to this specific career path?

Growing up in Hawaii and before the boom of personal computers, I was always interested in taking things apart and putting things together to see how they worked. I had an interest in architecture and design/art but was told there wasn't any easy career path. Studying mechanical engineering and business brought me into an understanding of both the construction of things and the business/marketing of great ideas.
When I first entered the high-tech industry, I began my journey by designing and engineering printers and working at a computer store where I taught myself both programming and how to repair computers. This was during the early days of the Apple II computer, and I set a stretch goal of someday working at Apple. Eventually, that led to applying, interviewing, and getting hired at Apple and having the opportunity to work with Steve Jobs. Learning from mentors is one of the key things I prioritized throughout my career in Silicon Valley. After 30+ years working for companies like Apple, NeXT, General Magic, Sun Microsystems, and Samsung, and now, LG Electronics, I felt like it was a good time to "retire" from my usual day-to-day, which led me to my work with startups and innovation teams as a mentor myself.
Can you tell us a story about the hard times that you faced when you first started your journey?
....
Read the full article on Authority Magazine at
https://medium.com/authority-magazine/curtis-sasaki-of-lg-nova-five-things-i-wish-someone-told-me-when-i-first-launched-my-business-or-b0362fb58c38